Kimberly Berger Realtor Listing Agent for Atacocita, Humble & Kingwood

Looking for a Listing Agent in the Kingwood, Humble, Atascocita areas? You have come to the right place. See the difference Kimberly Berger can make. If you are to Sell Your Home she can help. She finds the time needed to make you feel you are getting the best possible experience and informs you throughout the Selling process.
Having Kimberly Berger as your Listing Agent when selling your home makes sense for many reasons. First and foremost, she provides that personal touch you won't get with a team. Kim will take the time to get to know you and your motivations concerning the home and use this information in her extensive marketing, which includes, but is not limited to, her social media outlets. In addition, your home gets its maximum exposure through Kim's extensive network of sites. She can guide you in not only the marketing previously mentioned but in setting the price and presenting your home as well. There are several criterion that a buyer will use in judging your home, many of which are easy to fix which will result in the fast sale of your home. She will also provide a market snapshot that you will receive regularly for your neighborhood. It provides information about the current active and sold homes in your area so you can compare with yours to feel comfortable in your chosen price point.
It is Kim's goal to guide you through the complicated selling process and sell your home for the PRICE YOU WANT in the TIMEFRAME YOU WANT. Often, selling a home can be a difficult experience with multiple parties, conflicting interests, and a myriad of other issues. These aspects can make the negotiation process very difficult. Kim will negotiate on your behalf and resolve conflicts so you get the best deal possible with the least amount of issues. She will put her experience, education, and skills to work for you. Kim encourages you to take a look at my Testimonials for comments from her satisfied clients.
I'm the Key to Your New Home! Call today 281-851-8085
Outstanding realtor! Extremely knowledgeable of the real estate market and Houston area neighborhoods and schools. Kim defined the word "professional" throughout the entire home buying process and even went out of her way to assist us AFTER closing on the home. I only wish I could give her several more "stars" as five just doesn't seem like enough. I would ABSOLUTELY and highly recommend Kim Berger to anyone looking for a real estate agent in the Houston area. Thanks again Kim! – Jeff & Michelle Eckert
Jeff and Michelle
My wife and I moved to Kingwood from Baton Rouge, LA in fall 2014. I was already living in Houston for work, and we met with Kim long before our house had an offer on it. Despite the early phase of looking, she was very patient and helpful, even as houses we were looking at were sold as quickly as we could look at them. After working with Kim for nearly 3 months, we found our house. She was very helpful in recommending houses to look at and in navigating the houston-area housing market, even showing us houses far outside of her regular showing area.
Relocated from Louisiana to TexasTrevor Payne
Kimberly Berger went above and beyond to help us find our dream home. She stayed in contact with emails and phone calls and was always available to either show us a property or answer any questions we might have. She was there with us from the time we first started looking for a new home right up through closing. we couldn't have done it without her. Very professional.
New Construction in The Commons on Lake HoustonCarl Pharr
I was impressed by Kimberly's patience and willingness to help! We had a unique situation and Kimberly always smiled and did whatever she could to help us get in a house!
Walters family
Kim was the best realtor we have had in 30 years of dealing with real estate, she is always their when needed, very patient, kind, goes out of her way to help us. I would put Her in for realtor of the year. Thank you
Ray and Belinda Bonnett
Kimberly helped us find a lot in the Commons Of Lake Houston when we were unable to find anything, we gave her a call and she got the job done. We purchased a lot and will start building in January! Thanks a bunch!
Lot in The Commons of Lake Houston
Outstanding realtor! Extremely knowledgeable of the real estate market and Houston area neighborhoods and schools. Kim defined the word "professional" throughout the entire home buying process and even went out of her way to assist us AFTER closing on the home. I only wish I could give her several more "stars" as five just doesn't seem like enough. I would ABSOLUTELY and highly recommend Kim Berger to anyone looking for a real estate agent in the Houston area. Thanks again Kim! – Jeff & Michelle Eckert
Golden Pond Dr.
Kim was an absolute pleasure to work with. She is hardworking and available. She was able to marry our wants and needs and help us close on the perfect home for our growing family.
Greg and Leslie Johnson
Kim is a great realtor. She helped my husband and I look at many homes, was very knowledgeable about the area, helped us keep a positive outlook, and got us in our new home before my birthday. I would highly recommend her.
Dan and Amanda Page
Kimberly is an outstanding realtor that has a knack for the business. I have been working with Kim for a couple of years now and she always seems to get it right. She knows how to treat her customers and more importantly she really cares about them. She is very professional and her negotiation skills are top notch. I would recommend her to friends, family, really anyone. David at AmCap Mortgage
David Clark, AmCap Lending
When our family needed help finding a home to lease in compressed time frame moving from another state across the country, Kim came through for us in a big way. Having an asset like her as a resource helping us find exactly what we were looking for right before school started, really helped make for a smooth transition was a real comfort. We definitely would recommend her and plan to have her help us find a home to purchase in the coming year.
Leo and Tracy
Kim Berger was the most awesome Realtor I have ever had. She made the home shopping experience very exciting and fun. She was very thorough and knowledgeable in all areas. She went above and beyond her normal duties to accommodate myself and my family. I would definitely recommend her to anyone looking to buy a new home. I not only found an awesome new home, I found an awesome new friend…
Kim H.
Kim was great. Attentive, accurate and prompt. The sell of my home and the closing went better and faster than I could have ever hoped.
James Cravy
Thank you for being our realtor you always have our best interest in mind. Kim I believe in you, you know your stuff, very pleasant to deal with, very sensitive to our needs, always looking for the best deal for your customers.
Thank youMaria Sandoval
I had the pleasure of working with Kimberly Berger last July when I was looking to sell my house and purchase a new one. Not only was she was very knowledgeable but she was also able to answer all of my questions with ease and make me feel comfortable about the decisions I needed to make. She made the process of looking for a new home something to look forward to and I would highly recommend her to anyone looking to sell/buy a home. Keep up the great job, Kim 🙂 Jenny LaVallee
Sold my home & helped me purchase a new homeJenny LaVallee
I would like to say that it has been a true pleasure working with Kimberly this past year to find me a home that was perfect for all my needs. My daughter found this awesome realtor for me as I lived 4 hours away from Kingwood/Atascocita area. We used the technology of Skype a lot to look at different houses. I actually looked at about 6 or 7 houses and the last one I looked out turned out to be my new home. I worked with Kimberly on the phone, by email, and by Skype. I was amazed at the dedication she shows to her clients in finding them their dream homes. I even asked to see the same home twice, and Kimberly was more than delighted to show it to me again. Even when it was on a weekend and I pulled her away from her family time, she never complained. She was so helpful in explaining all the ton of legal paperwork involved in purchasing my home and gave me several good tips for new homeowners. Kimberly shows confidence and pride in her work and it was really comforting to me for her to sit in the closing of my new home, which was exactly the date that was needed in my time constraints from selling my hold house and buying my new home. Still today, I can call Kimberly, my realtor, and my friend as over the past year after closing on my house, she has called me, texted me to check on me, and even left a surprise goodie package on my doorstep. Though it may happen to a lot of people, this way……..Kimberly has always made me feel like I was getting the "special" treatment as a client. I have since recommended her to several people talking about buying homes. Thank you for everything you did for me in getting me my new home. Anyone would be privileged and blessed to have Kimberly Berger show you one of the properties she has listed. Kimberly Howze, closed 12/31/13
Moved closer to familyKim Howze
We have listed our home with Kimberly because during the interview process she appeared in a very professional way and her concept was to bring our property to the market in the best way available. We are very impressed with her personal and professional skills as she has listed our lovely home as a dream come true. Also the services she provide on top of her realty skills is beyond expected. Kimberly if definitely the right Agent to sell our home.
Helmut and Christiane Dworschak
Kim Berger is so professional and kind! We couldn't have asked for a better realtor! She worked so hard and so constantly to find us our perfect home!! She made the process painless and answered my millions of question throughout the entire home- buying process!
John and Kelsey Ortiz
We absolutely loved having Kim help us get our first home!! I have known Kim for a long time and knew she would be able to help us find the perfect home. There is no question about it- I would HIGHLY recommend her to anyone!
Built a new homeBrittney and Kenneth Dougherty
Kim is great! Not only did we get a fantastic Realtor, but also made a great friend! If we ever move, we'll definitely give her a call.
Family moved closer to KingwoodGabe Hatfield
Kimberly is exceptional. Period. As a seller, it is very difficult to find agents who truly understand the market and how to market a home. I've worked with many agents over the years on both the buy and sell side. Kimberly ranks among the best. I plan to do business with her again and would recommend Kimberly without reservation as the best agent I know in North Houston.
Paul Estrada
Kim is driven and always eager to help others. She puts your needs first, and there is nothing more pleasing to Kim than seeing her clients get into their dream home. She is very professional and personable, and she will be by your side throughout the entire process of buying or selling your home. Not only will you have a great agent, you will also gain a great friend.
Lindsey Worbington
Kim was amazing. She was more like a family member helping us find a home, and that's a great feeling! She's a pleasure to work with and will bend over backwards to accommodate your schedule
Brandon and Ashley
Kim was so awesome during our process of relocating to such a big city like Houston, TX. Based on her knowledge of the city as well as our preference and personal taste, she was able to direct us to a great subdivision that is in good driving distance to my employer and located around shopping amenities etc. Without Kim, I don't know where my husband and I would be! We had only two days in town to find a house, and she helped us find the perfect house. We are so grateful.
John and Ebony
Kim is an amazing realtor!
Hunter Hart
Kim is very friendly. She knows the area well and is fun to work with. This was our first house to buy and had lots of questions. She was very quick and helpful with her responses. Even months after we have moved in she checks up on us. It's nice to know someone that I can trust to ask all sorts of new home questions, from what bug guy do you recommend to how to fill out paper work!! You will love working with her, she is the Best !! A+ Realtor
First time home buyerKatie McCarty
My husband and I have truly enjoyed working with Kim. She is very professional and persistent. Every questions we had, she was always ready and willing to help. She's there to help every step of the way.
Purchasing a brand new KB HomeQuanita Roberts
I was buying property from out of state and Kim handled the entire transaction for me flawlessly.
Gina Eaves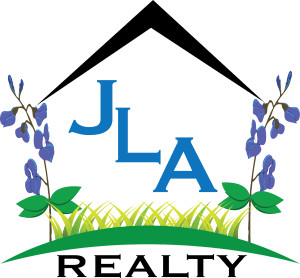 JLA Realty
5332 FM 1960 East Suite C
Humble, TX 77346
Phone: 281-851-8085